مشوار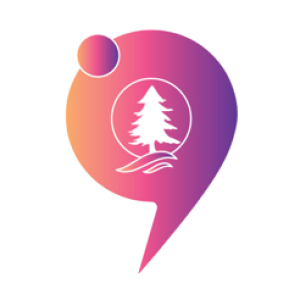 Phone Number: +961 71 755 271
Email Address : info@mishwar-lb.com
Address : Lebanon, Beirut
Mishwar
Mishwar "A Trip" was created especially for all those who desire to discover the beautiful Lebanon within its archaeological, religious, and natural sites. It is a tour guide with an advanced concept targeting all family members in order to enjoy their best journey in our beloved homeland.
Mishwar presents the information in the form of texts, videos, and photos of most touristic sites in Lebanon. It provides details that are important for any tourist such as working hours, holidays, costs, and available mean of communication. In addition to that it presents the advantages of each site and its services. Mishwar also provides advices to visit similar touristic sites in other Lebanese areas and highlights some of the places that the traveller needs during his trip such as restaurants, coffee shops, hotels, clubs, and entertainment sites.
In Mishwar, we aim to contribute in supporting the domestic tourism with its various religious, environmental, natural and other forms, and to promote the economic and social movement in each and every village or city. We hope that our efforts will meet with your endeavor in the prosperity of the local sectors in all Lebanese regions.


مشوار
لكل من يرغب باكتشاف لبنان الجميل بمواقعه الأثرية والدينية والطبيعية كانت فكرة "مشوار"، دليل سياحي بمفهوم متطور لكل أفراد العائلة ليستمتعوا بأحلى مشوار في وطننا الحبيب.
يعرض "مشوار" المعلومات على شكل نص وفيديو وصور عن أغلب المواقع السياحية في لبنان، مقدماً تفاصيل تهم السائح من أوقات الدوام وأيام العطل والتكلفة ووسائل التواصل المتاحة، ويظهر المميزات التي يتمتع بها كل موقع والخدمات التي يقدمها.
كما يقدم "مشوار" نصائح لزيارة مواقع سياحية مشابهة في مناطق لبنانية أخرى ويبرز بعض الأماكن التي يحتاجها المسافر خلال رحلته كالمطاعم والمقاهي والفنادق والنوادي وأماكن الترفيه والتسلية. نهدف من "مشوار" الى المساهمة في دعم السياحة الداخلية بأشكالها المتنوعة الدينية والبيئية والطبيعية وغيرها، وتعزيز الحركة الاقتصادية والاجتماعية في كل مدينة وبلدة، آملين أن تلتقي جهودنا بمسعاكم في ازدهار القطاعات المحلية في كل المناطق اللبنانية.