Lebanon Market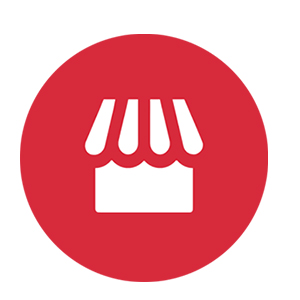 Started At : 2020-01-01
Phone Number: 00961 70 60 30 10
Email Address : contact@lebanon-market.com
Address : Beirut, Lebanon
Lebanon-market® is your guide to know all news in the local lebanese market.

• Find the best Restaurants, Hotels and Resorts all over Lebanon and check out what they offer from services and prices.

• Discover daily the latest Deals, Discounts and all new arrivals at local stores nearby.

• Search for specific products: Cars, Clothes, Furnitures, Electronics and a lot more at the local market.

• Determine the stores location on map.

• Follow your favorite store to receive all its offering.. You can also make your wishlist.

Download Lebanon-market app to stay updated on what is new in the local market.

FOR BUSINESS OWNERS :
You can now connect your store directly to the lebanese market, by registering your basic business informations ( store name, address, phone number, opening hour, GPS location) and starting to manage your advertisement yourself.