MF Oman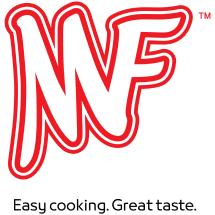 Phone Number: +968 00550003
Address : 203, Muscat, Oman.
MF FOOD is a leading food company that reaches far beyond the world of food brands to satisfy the taste of its global clients.
With a strong passion for food and dedication for premium products, we are committed to using latest recipes in preparing international foods in its range such as Italian, Mexican, Indian, Asian, and more. By consciously observing our clients'​ preferences, we are widely recognized for providing food brands such as; MF for Easy cooking & Great taste products, cruise Coffee for cold-brewed Coffee Beverages, Wheat Valley for upscale bakeries and Coat & Fill for honey and fruit spreads.


We believe in healthy, flavorful, and nutritious food. This is why we are identified as a pacesetter in researching tastiest bakery products particularly from France for those who appreciate authentic tastes. With our top-notch services in the international food scene, your satisfaction is guaranteed.

Customer centricity is a centerpiece for business growth. At MF FOOD, we care about our customers'​ needs and how our products and services meet or exceed their expectations. Hence, we place value before money.