Tyre Boutique Apartments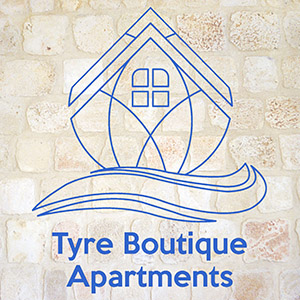 Phone Number: +961 07 346 521
Email Address : ll@tyreboutiqueapartments.com
Welcome to Tyre Boutique Apartments
Feels like a home at Tyre boutique apartments! We offer you to live in the heart of Tyre.
Cosy apartments dated from the 17th century, recently restored provide a best quality-price ratio that meet your need and, allow you to stay for short or long term.
Dream big and Live big at Tyre Boutique Apartments!

Our Story



In 2013 Toni & Eva decided to revive the flame in Tyre. They restore the home of love without any designer help. Toni & Eva said that Tyre Boutique Apartments should tell their story of who they are and, be a collection of what they love. Toni & Eva was eager to erase the memories of war, preserve and, promote the cultural heritage within Tyre.